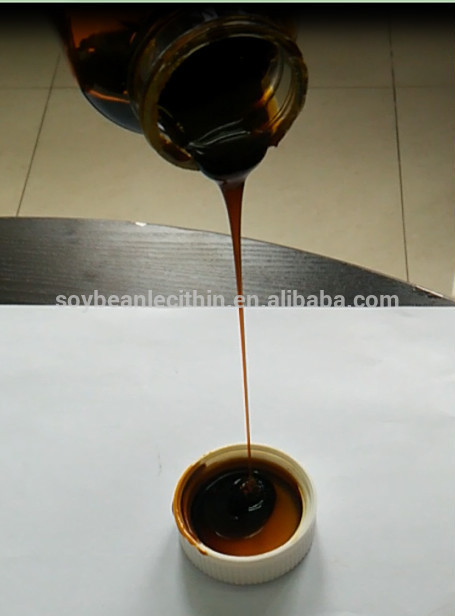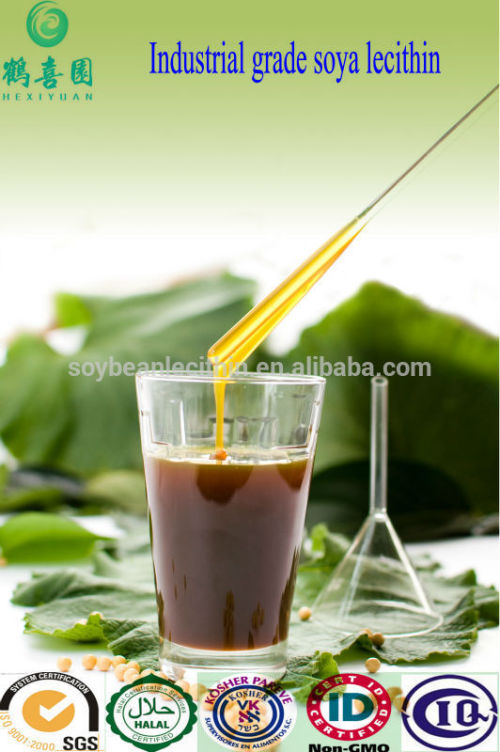 Lecitina de para grasa enriquecimiento
Descripción
Soya lecithin feed grade for aqua/polutry/cattle/pig diets
soy lecithin for livestock feed supplement
Soya Lecithin for Fat Enrichment
Products characters:
This product is the by-product in the production process of soybean oil. It is light brown sticky liquid with sweet-scented.
Detailed Introduction to soya lecithin feed grade:
Soya Lecithin is a unique multi-purpose ingredient. Soya Lecithin is used in Animal diets as these are known for their high nutritional content of phospholipids and essential fatty acids. It is also an essential nutrient in Animal Feed because it provides necessary amino-acids that are required for maximum production efficiency and energy sources in animals.
Applications:
Cattle feed grade:
soya lecithin cattle feed grade is widely used in the cattle and dairy sector. In cattle, it improves feed efficiency, ration palatability and carcass quality, decreases dustiness and wind loss of ration, and provided an all-natural fat. In the dairy sector, it increases caloric density of ration, improves milk production, heifer development, pregnancy rates, ration palatability, absorption of ration nutrients, etc. It improves cold and heat tolerance, digestion and spares methionine for production of milk protein.
Live stock & aquatic product, especially, aquatic product.
A. High-grade Feedstuff for eels and others:
Promote the growth of eels and so on; improve fat metabolism and absorption, supply choline, inosite, prerequisite fatty acid and other nutrients.
B. Aquatic products and chicken:
Quicken the formation of new cells, promote the growth of animals, fowls, fish and shrimps, and improve fat metabolism and absorption.
C. Feedstuff for pigs:
Improve immunity, and supply choline, inosite, prerequisite fatty acid and other nutrients.
Usage & dosage:
Usage: Add to feeds by pyrogenation & spurt-oil equipment and mix adequately;
Dosage: According to component formula.
Packaging & Shipping:
Package:
200kg/iron drum.
Storage methods:
When the product is packaged in air-tightness, photophobia, and moisture proofness, kept in shadowy and dry places, the shelf life is 24 months.
Inspection: SGS or any other agency as per your requirement.
Minimum Order Quantity: 1 X 20 FCL
Load ability: 98drums/19.6 MT per 20 FT Container.
Mode of Payment:
100% Irrevocable Confirmed, Transferable, Divisible L/C at Sight from Prime Bank.
Or
50% Advance at the time of Confirming the Order through T/T and Balance 50% at the time of Fax Copy of B/L.
Validity: Only 03 Days
Samples Policy: Buyer has to provide the "To Pay Courier Account Number" as Freight Charges.